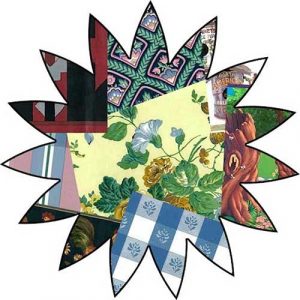 Samples are offered for most of our patterns. Wallpaper samples come in color swatch small-format—@ 2″ x 2″ and large format—@ 8″ x 10″.
The small color swatch samples are offered free of charge including domestic shipping. If ordering a small sample from overseas, there is no charge for the actual sample but shipping would be charged on a per country basis. Contact us for specific shipping costs.
Large format samples cost $7.00 each including domestic shipping. Large format samples shipped outside the USA cost $7.00 for the sample and shipping is charged based on the actual shipping cost. Contact us for specific shipping costs.
In some rare instances we do not have sample stock of a particular pattern. In that case we will refund your money (if you purchased the large format sample) and will provide additional photos to help you make a purchase decision.
When cutting large format samples we try to show as much of the pattern as possible. With large repeat patterns it is sometimes difficult to show the entire pattern and color palette with just one sample but what is shown should be sufficient to make a purchase decision.
If a precise color match is required we advise ordering a sample. In this way you can make a better informed purchase decision and you are not faced with having to pay shipping charges for a return because the product is not a good fit for your project. Whether you order a large or small sample the choice should be based on the complexity of the pattern. A large format sample should always be ordered for a grasscloth pattern because of the variety of texture across the pattern. A small FREE sample can be ordered for a simple one or two color pattern because you will be able to see what you need to see in even a small 2″ x 2″ swatch.