Wallpaper and Border Installation Calculator
Wallpaper and Border Calculator – Quantity Calculator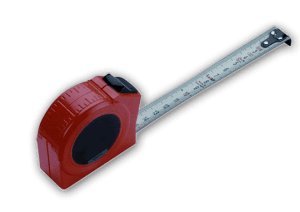 There are many ways of calculating the number of wallpaper rolls required for a project. Depending on which method is used, the end result may vary. For the Love of Wallpaper is not responsible for the accuracy of the final number. To ensure you have sufficient product for your project and to also have product on hand for possible future usage, we recommend purchasing an additional double roll of wallpaper above what the Calculator formula suggests. This formula is short and simple but does not account for the specific width of the wallpaper pattern, the size of pattern repeats or the size of window/door openings or other special room conditions. As a general rule of thumb, the larger the repeat, the more wallpaper rolls are needed and the larger the windows and doors, the fewer wallpaper rolls are needed.
An added plus is when you purchase a vintage pattern online from For the Love of Wallpaper there are no special handling requirements or unique paste required. Because our vintage patterns are actually vintage-style and are of recent manufacture they contain all the enhancements of modern technology. This enables you to purchase a vintage-style pattern at a very reasonable price and also benefit from modern advances such as vinyl coating which allows for easier cleaning. And, you won't have to worry about using special adhesives or extra careful handling.
Simple Quantity Calculation Formula:
Take the total room square footage (take dimensions of room x height of room) and divide by 24.
Deduct 2 single wallpaper rolls for up to every 4 standard size openings (windows or doors).
Example: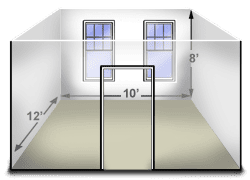 10×12 room with an 8′ ceiling, 2 windows and 1 door:
10+10+12+12= 44×8=352/24=14.7
Deduct 2 rolls for the 3 openings=12.7 or 13 rolls
For Borders:
To determine the number of vintage wallpaper Border packs required, it is only necessary to take the room dimensions in feet and divide by 15 (each pack of wallpaper border contains 15′) and allow extra footage for the wallpaper border pattern match.