Vintage Wallpaper Borders Cleveland
Vintage wallpaper borders Cleveland. Largest selection of vintage wallcovering in Ohio. One of the largest stocks of vintage style wallpaper and border patterns in the USA.
We are partners with U.S. Wallcovering which has been providing wallpaper products and services to the Cleveland, Ohio, and Northeast Ohio community for over a century. For 115 years U.S. Wallcovering has a large group of patterns at the very lowest prices. Over 4000 patterns in-stock for purchase. And, all are at discount prices starting at 50% off MSRP with some as much as 70% off MSRP.
U.S. Wallcovering has a 7000 square foot Showroom and large warehouse. There is lots of space for new patterns and old.
A large portion of our warehouse stock consists of vintage-style patterns. What does vintage -style mean?
These are patterns that look like original vintage designs but have the benefit of modern techniques.
Many are vinyl coated meaning they can be washed down.
And, they do not require special handling or unique pastes.
Plus, all the price points are way below the cost of an original vintage pattern.
Also, there is a large quantity of each pattern.
A vintage look with the benefits of modern technology.
Patterns range from cottage floral to stripes and damask. Large selection of colors and styles.
Vintage wallpaper borders Cleveland is the best place to see hard-to-find, discontinued patterns.
For the Love of Wallpaper has a very large choice of vintage-style floral designs from designer names such as Waverly, Schumacher, Laura Ashley. If you like cottage style we have a huge stock of floral wallpaper and border patterns. Check out some examples of vintage style designs below.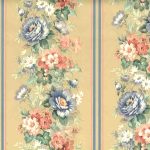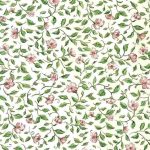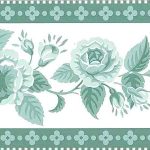 If you have any questions, check out our FAQs: https://www.fortheloveofwallpaper.com/faqs
Looking for even more vintage-style patterns look here: