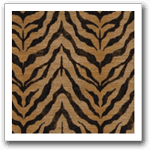 Animals birds vintage wallpaper prints. Includes roosters and  leopard & jaguar prints. Plus, elephants, zebra stripes & monkeys in trees. Our animal print wallcovering patterns look real enough to make any lion roar. Suitable for all home décor styles–Dens, Libraries, Children's Rooms and Modern-style Lofts.
Many of the patterns are vintage-style. Includes wallpaper sidewalls and borders. Purchase animals birds vintage wallpaper-on-Line.
If you don't find your favorite vintage wallcovering pattern below, see additional designs at our eBay store.