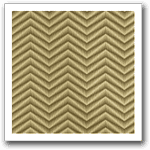 Contemporary Modern vintage wallpaper. Includes European look and hi-tech patterns. These vintage wallcoverings highlight geometric designs and a sparse splash of color. Features neutrals, metallics and bold color combos. Great for city homes and lofts.
The terms Contemporary and Modern may seem in conflict with the word Vintage. But, the patterns in this group can still be vintage-style. This wallpaper and border category includes embossed and textured wallpaper patterns that go with a vintage look.
The Modern vintage wallpaper category includes both sidewalls and borders. Suited for living rooms, kitchens, bedrooms and any other room where you want a fresh, new, clean look.
Often includes bold colors or random designs;as a result, these patterns can be used with many décor styles.
Added ease–Purchase-on-Line.
If you don't find your favorite vintage wallcovering pattern below, see more and designs at our eBay store.