Cottage Style Wallpaper Cleveland Ohio
Cottage style wallpaper Cleveland Ohio. Over 4000 patterns of discounted, discontinued, designer wallpaper and wallcovering. Includes a large selection of floral wallpaper. Plus, borders with a cottage style and Victorian look. Large-scale and small-scale patterns are offered.
What does cottage style wallpaper Cleveland Ohio mean? It means we offer cottage style wallpaper and border patterns at our 7000 square feet Showroom in North Olmsted on the west side of Cleveland Ohio. We are close to I-480 and I-90 which puts us within minutes of all Cleveland, Northeast Ohio and Southern Ohio cities.
Our central location makes it easy to visit us from nearby states such as MI, IN, PA, KY and WV. Our central location also means we are within easy shipping distance of the entire USA and close to a main international shipping center in Chicago.
Cottage style wallpaper has a certain look. It is a look of casual charm. The pattern can be floral, stripes, plaids or toiles. The exact design is not as important as the look and feel. Victorian florals define cottage style.
Are cottage style patterns only for cottages? No, they can also be put to use in big city lofts or homes in the suburbs.
Check out some cottage style patterns: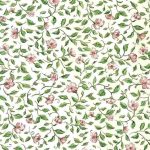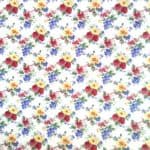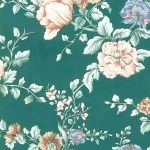 Click here to see other floral patterns including many cottage style patterns.
Or look at our eBay store for more cottage patterns.