Privacy Policy
Data Protection Notice: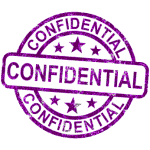 The personal information that you provide on this website will be used only by For the Love of Wallpaper.
We respect your privacy and do not rent, sell, or disclose your personal information.
Terms and Conditions:
This web site ("Site") is owned and operated by For the Love of Wallpaper.
By accessing or using the Site, you agree to be bound by the terms and conditions. These Terms and Conditions expressly incorporate by reference and include the Site's Privacy Policy, Store Policies and any guidelines, rules or disclaimers that may be posted and updated on specific webpages or on notices that are sent to you. If you do not agree with these Terms and Conditions, please do not use this Site.
For the Love of Wallpaper reserves the right to change, modify, add or remove portions of these Terms and Conditions in its sole discretion at any time and without prior notice. Please check this page periodically for any modifications. Your continued use of this Site following the posting of any changes will mean that you have accepted the changes.