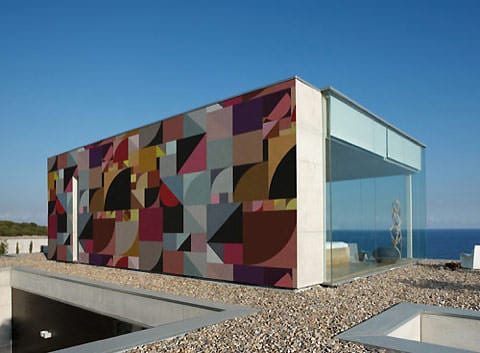 Outdoor Wallpaper Adds Color and Design to Exterior Surface
Outdoor Wallpaper adds color and design to outside surfaces.  Who said that wallpaper has to be confined to the interior of a house. Not anymore! Wall & Deco wallpaper can now be on the exterior of buildings.
There is a new wallpaper collection called OUT (outdoor unconventional texture).  OUT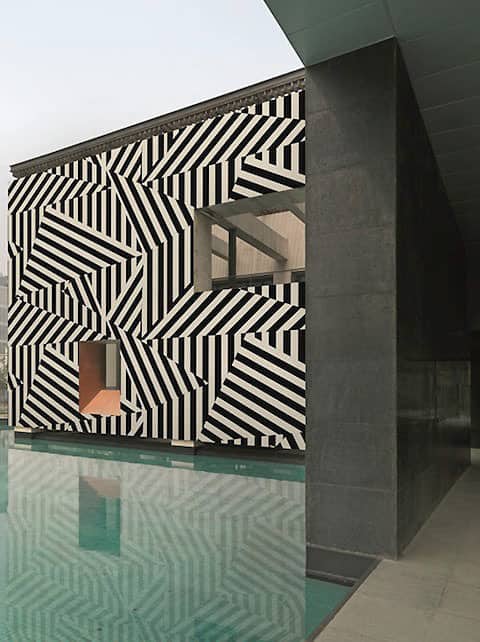 allows you to place wallpaper on the outside of a home or business. This wallpaper is waterproof and fire-retardant. The prints can be put on an entire surface of a house, massive concrete wall or can go on a small wall such as a side of a terrace.
Are you tired of painting the outside walls because they are fading or putting on new siding every couple of years? When adding wallpaper to the outside or inside of your home there is no more painting or touch ups. Putting wallpaper on the outside or inside of your home or business is a nice way to spruce up those walls!
Exterior wallpaper will definitely take things up a notch by turning any dull surface into a focal wall. We put wallpaper in the interior so why not outside also.
Another option is to use outdoor wallpaper to cover dumpsters. Make something beautiful. Several years ago, the artist Finley, went around the papering dumpsters. Check out some of the offerings shown on this site: http://iamfinley.com/wallpapered-dumpsters/
Share this page with family and friends...